This figure is part of the piece Dancers.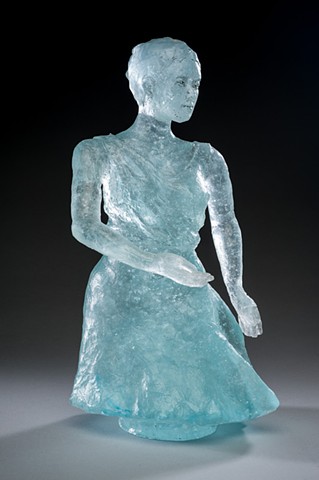 Nancy Donnelly is currently working in ink and watercolor on paper. She lives in Seattle now, having settled down for a while, and is very happy to have joined Building C Studios in Ballard.
Until 2014, she worked mostly in three dimensions, but then she and her partner went on the road, which wrought changes in her process. Even traveling, she can't stop making things, and just keeps going in life as in her work.
Nancy and her partner, Julianne Duncan, traveled in Europe during 2014-2015, and in the US until March of 2016. Kindly see www.NANCYANDJULIANNE.BLOGSPOT.COM, for images and descriptions of their travels.